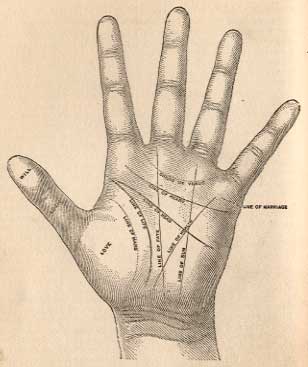 SCIENCE OF THE HAND.
How the skilled palmist can read in the palm of the hand the story of one's past life and foretell sickness and future events.
Left hand shows traits of character you were born with. Right hand shows how your life has changed this. See page 39.